Description:
A beautiful and well marked garden surrounds the main house on this 114 acre property, which includes wetlands, forests, gardens, fields and orchards.
ECTA Map:
For ECTA Webmap Sponsorship, click here.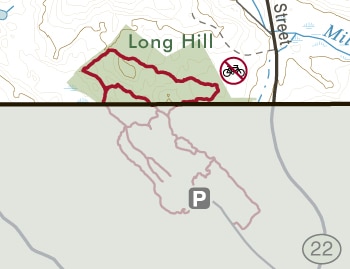 Click here to download the full-size pdf version of the Long Hill map.
Activities:
Walking
Running
Dogs on leash
XC-Skiing
Birding
Notes/Regulations:
Dogs only on leash
No mountain-biking
Directions/Location:
Entrance is located in Beverly on Rt. 22 just after the Wenham line.  There are brick gates and a posted sign.  Parking is down the driveway on the left hand side.
Owner: