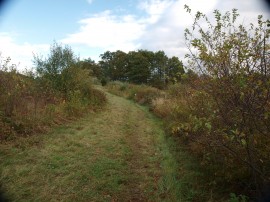 Description:
One of the great estates properties in Ipswich, the former Proctor Estate is now home to New England Biolabs.  The property is privately owned, but the lands surrounding the main campus are open to the public to enjoy the diverse landscapes and wildlife. The southern trails are a mix of woodland, wetlands and open fields.  The northern trails are meadows and woodlands.  In 2012, thanks to a grant from the Mass DCR's Recreational Trails Program, ECTA performed major trail repairs to the southern trails.  In 2013, ECTA worked with New England Biolabs volunteers to repair part of the northern trail, which was then dedicated in spring 2013 as the Foster Crossing Trail, named in memory of Susan F. Foster, New England Biolabs Foundation's long-time assistant director, who passed away in December 2012.
ECTA Map:
For ECTA Webmap Sponsorship, click here.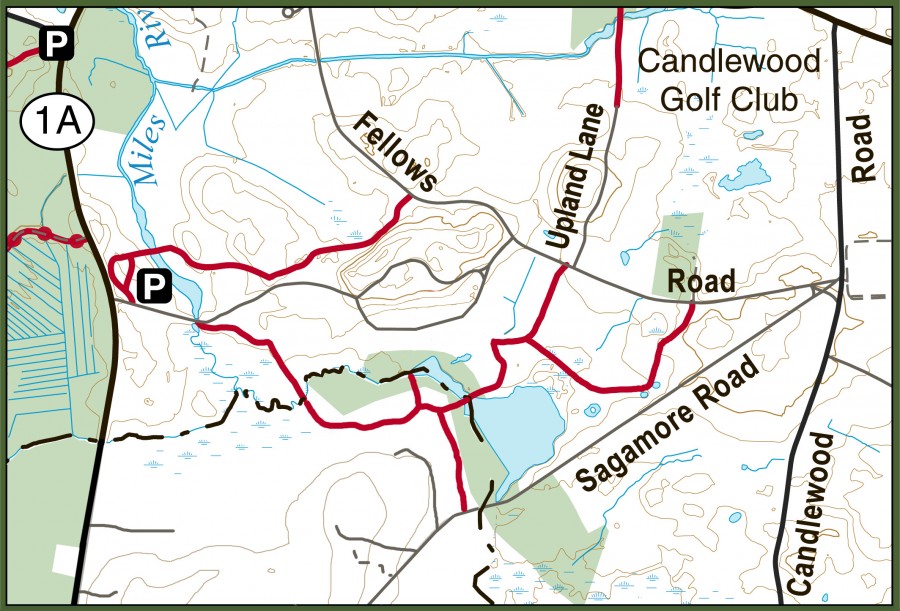 Click here to download the full-size pdf version of the New England Biolabs map.
Activities:
Walking
Hiking
Running
Horseback Riding
X-C Skiing
Birding
Notes/Regulations:
Directions/Location:
From Ipswich center follow Rt. 1A south, when Rt. 133 forks to the left stay on Rt. 1A and the entrance will be shortly after on the left at 240 County Rd.
Owner:
New England Biolabs, Inc.
More Photos:
<!GWD deleted author section-->